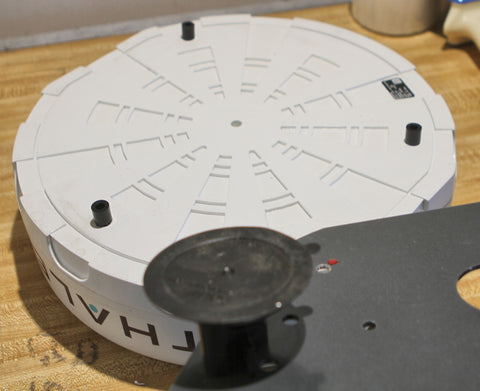 Iridium
Low profile suction mount for Thales MissionLINK VesseLINK 700 Iridium antennas
---
Our MG81 is a ultra low profile mount for the new Thales MissionLINK antenna and other satphone antennas.  2 x suction - vacuum mounts included.
For clean, flat non-ferrous metal surfaces like steel, aluminum or fiberglass.
HS Tariff Classification Number: 8529.10.9000
Part No. MCOM1 SUCTION
 Low profile mount For:
Thales MissionLINK & VesseLINK antennas
Also works with Ligado MSAT-G2 & MSATe Spacecom antennas
Also works with Hughes 9450 C11 BGAN antenna
1/4-20 center nut for use with tripod
Material  .125" Aluminum 
Powder Coated
Includes:
2 x suction - vacuum pump bases
Stainless steel hardware, 1/2" Nylon spacers for the MissionLINK antenna and M6 Allen wrench.         
---
Share this Product