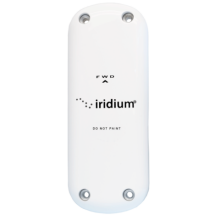 Iridium
Iridium Aircraft Antenna Dual Output AT1621-23
---
The Iridium aircraft antenna AT1621-23 from Aero Antenna, is a low profile dual element, dual output aircraft antenna. Certified by Iridium and is FAA TSO C-159a approved for installation on all aircraft.
 Note: Less expensive, single element, single output Iridium aircraft antenna with FAA 8130-3 certification is available for $479.99, click here.
AT1621-23
Approved for installation on all aircraft including Air Transport Category, Business Jets, Military and General Aviation airframes. When the Aero Antenna AT1621-23 is used with Iridium certified satellite data units (SDU) it will provide high quality Future Air Navigation (FANS) in-flight safety communications to aircraft traveling in high traffic oceanic and polar routes and voice and data communications worldwide. The AT1621-23 can be installed with 40" of an AeroAntenna TSO C-190 approved GPS antenna without any negative impact to GPS reception.
---
Share this Product