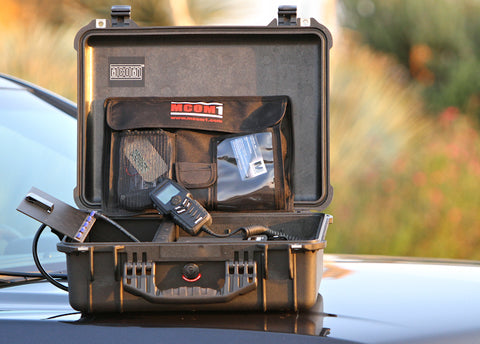 Light Squared
MSAT G3 Fly Away kit for Cobham EXPLORER MSAT-G3 System
---
The MCOM1 i75 is compact, ruggedized Fly Away 'Go Kit'  in a Pelican 1520 hard case for the Cobham MSAT-G3
The MCOM i75 is designed for the Cobham MSAT G3 PTT satellite telephone system.
Black, Pelican 1520 Hard Case; Aluminum panel with aluminum brackets and hardware; Storage Compartment; Black Powder Coat - Silk-Screen Panel; Power Switch and Panel Indicators; 12V Power Supply; AC Power Cord; Cigarette Lighter Power Cord, Battery Clamp Power Cord. Fuses. Made in the USA
We can 'kit' your MSAT-G3 system into our MCOM1 i75 G3 hard case. Call or email us for an estimate.
---
Share this Product